Pi day on the White Swan Campus - In the year 1777 Georges-Louis Leclerc, Comte de Buffon, a French Mathematician posed a geometric probability problem that would eventually lead to a method for approximating the digits of the mathematical constant pi. On Tuesday, 3/14, at 1:59 pm (3.14159) the students at White Swan High School put his method to the test. All across campus every student participated in using his strategy by dropping toothpicks onto a sheet of paper and cataloging the toothpicks behavior. The students were able to generate a staggering 6,342 data points! This data allowed us to approximate pi accurately all the way to three decimal places. What an incredible achievement!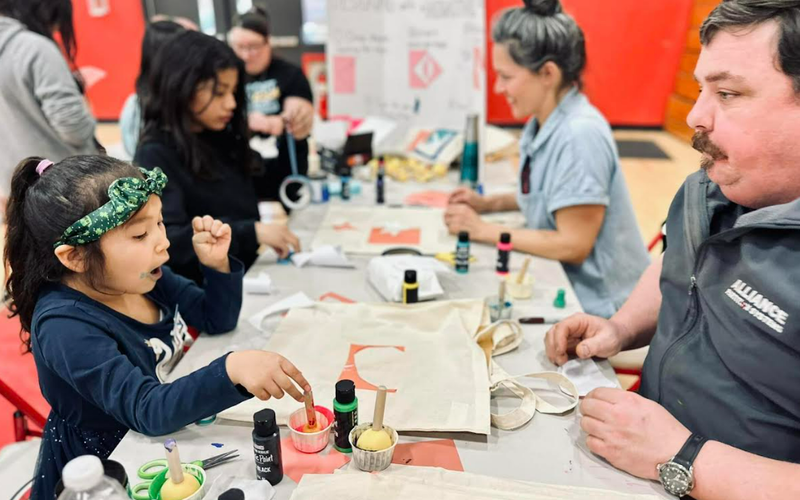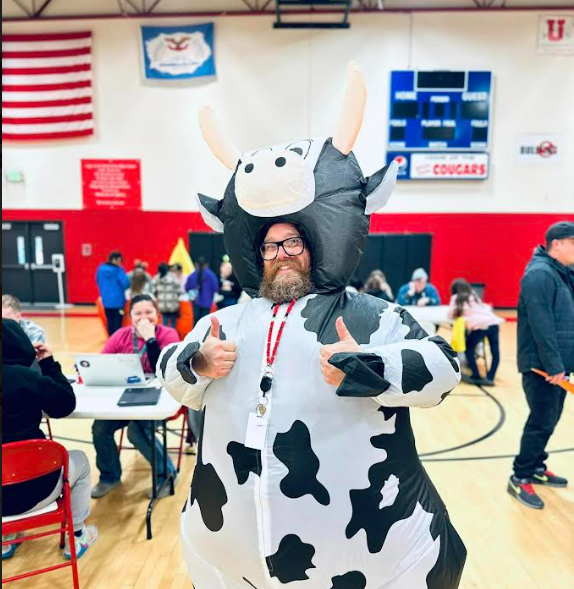 Mr. Muller, Mr. Manni, and Mr. Hernandez cooked 300 hamburgers at STEAM night and they were delicious. In the gym families enjoyed the games and activities that our staff provided. Thank you to both the Harrah and White Swan staff as well as the outside providers that brought an engaging educational night to our campus.
The Big News for the Week: "WISM" Washington Integrated System of Monitoring
Director Shawn Thurman sent an update and message of gratitude to all members of the District who participated in OSPI's visit to Harrah Elementary, Mount Adams Middle School, and White Swan High School this week. There were four professionals from Olympia visiting, asking questions, looking for compliance, and evaluating our special education programs throughout the District. During the closing meeting, members of the OSPI team shared how impressed they are with everything we are doing. Some of their quotes about our work are listed below:
"We saw Universal Design for Learning (UDL) everywhere we went, and it was subtle how the supports were provided!"
"It was obvious all of the classes had mixed groupings, Special Education students were not just put at the back of the room."
"Graphic organizers were being used in every class"
"Your teachers and students in 307 and 308 (Craig and Larez) did an outstanding job of supporting students with their social emotional needs."
Your Pre-School (Dollente) class is impressive; I love how all of the learning resources are at the students' eye level."
"Staff were extremely friendly and welcoming; you have a warm culture."
"Please express our appreciation to all of your staff."
In addition to these specific statements, the team pointed out that they work with districts across the state. Through this work, they have observed districts that are much larger than ours, with access to more resources, but they are not doing near what our schools are doing. They said we should be proud of our work with our focus on Social-Emotional Learning, core instruction, targeted interventions, use of data, Professional Learning Teams, and Inclusionary Practices.
On a personal note, Mr. Thurman stated to the education professionals in our District, "I am grateful to all of you for doing what you do every day to support our students. You spoke from your heart during the interviews, continued to do what you do every day in your lessons, and provided OSPI an opportunity to see how amazing the people of Mount Adams School District really are."
Thank you Mr. Thurman and all those who were involved in this stellar review process!